Bóreas Ventus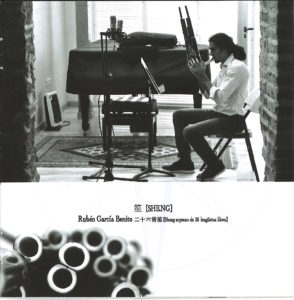 is a project to promote art music for wind instruments. It is not a single instrumental organ, but several kinds of wind sonorities.
Its catalogue of works is mostly made up of original commissions, combined with some transcriptions.
The sound of sheng closes this second work of Bóreas Ventus with a piece in which, at the request of director Pablo Rojas, the performer Rubén García Benito of

takes as inspiration the first track that opens the CD, written by Germán Tejerizo for Harmonie band type. A soliloquy with a name as Chinese as Granadan: Montaña Nevada (Snowy Mountain) 雪山.
We are proud to be part of this altruistic work under the direction of Pablo Rojas, the collaboration of Centro de Documentación Musical de Andalucía, and the production of the Arcomúsica.
You can read the CD booklet here.
The CD is also available on Spotify.